Is this what you see when you login?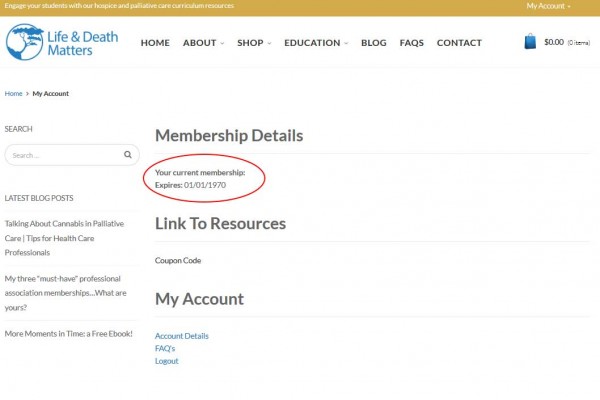 This means that you have an account with Life and Death Matters but that you have not yet activated your membership using the Membership code. It may be that when you created your account, that you didn't enter the Membership code at the same time.
That's easy to fix though!
How to Fix Membership Activation
1. Login to your account page.
2. Enter the membership code in the space within the red box (shown below) on the "My Account" page.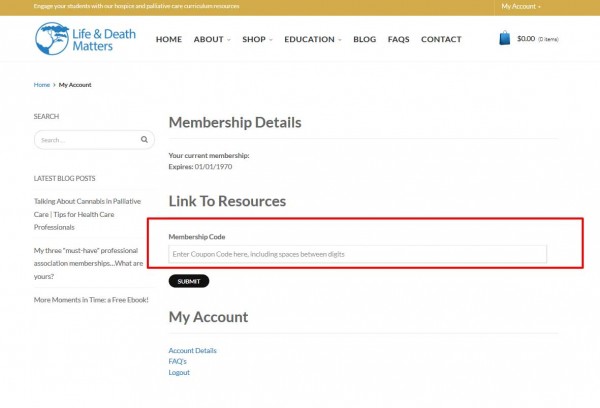 3. Click "submit" (shown in red box below ) and your membership will be activated.