I'm Kath Murray and I'm passionate about education and resources that increase the capacity of the individual, and the community, to provide excellent care for the dying and the bereaved.
I'm a Certified Hospice Palliative Care Nurse, have a Masters Degree and am a Fellow in Thanatology (FT®).
In my former life as a Registered Nurse with Victoria Hospice and the Victoria Hospice Palliative Response Team, I provided direct care and support to the dying person, family and significant others.
In 2004 my husband, Ted, and I founded Life and Death Matters, an education consulting company. Our first book, Essentials in Palliative Care, was published in 2005. Since then our textbooks and companion workbooks, educational DVD's, PowerPoint teaching presentations and podcasts are integrated…
Read More
in over 100 college programs across Canada for Personal Support Workers and Practical Nurses. Our materials are also used in orientations and education for Residential Hospices, Long Term Care facilities and Palliative Care Units.
One of my goals is to synthesize current knowledge, research and best practice into easy-to-understand language and convey it with warmth and humour. I believe education needs be engaging and interesting in order for learning to take place. My hope is to provide education and resources that are delicious and digestible; delicious in that the learner opens the materials and wants to stay and engage with the learning, and digestible in that the learner acquires practical strategies to integrate in caregiving.
Over the years I've been fortunate to teach and meet so many incredible
personal support workers, registered nurses, licensed practical nurses, social workers, clergy, doctors and volunteers. I have presented workshops at national and provincial Hospice Palliative Care, Alzheimer Association, and college educator conferences.
I work side by side with my husband Ted. For many years our priority was raising our 5 kids and we are now fortunate to have grandkids that we get to enjoy without the responsibilities of parenting. When I'm not working, you may find me working in the community, getting together with friends or enjoying the outdoors.
Connect with me on Linkedin
Connect with me on Twitter
Connect with me on Facebook
Connect with me via Email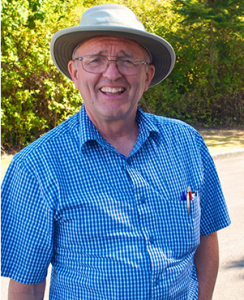 I'm Ted Murray, co-founder of Life and Death Matters.
As Director of Product Management and CFO, I take care of ensuring that our materials get produced and reach our customers in a timely manner and that those using our materials have them when they need them. Our relationship with our customers is important to me. We have a vested interest in supporting the students, instructors, administrators and individuals using our materials and applaud them in extending their learning of palliative care.
In my previous life as a professional forester, I designed, developed and project managed the collection, storage and web-based distribution of British Columbia's complete Recreation Resources Inventory (RRI) data. I envisioned and implemented the BC Government's RRI web-based application. I also designed and conducted public surveys regarding recreational use of crown lands in BC…
Read More
I've always loved 'The Great Outdoors'. In 1976, while still single, I finished 2½ years of travel in Papua New Guinea (PNG), Australia and New Zealand by sailing a 20'6" sailboat 7000 miles across the Pacific Ocean from PNG to Victoria, BC. Hiking, camping, canoeing and being in the outdoors has been a huge part of my life for as long as I can remember.
I was involved as a leader with the Scouts, Venturers, Duke of Edinburgh and other youth programs when our children were younger. In the mid-nineties Kath and I packed up our 5 kids in the old (1977) Volkswagen van and spent a year in Mexico, exposing the family to another culture, then, five years later drove them in the same rig across Canada to Nova Scotia and followed some of the pioneer wagon trails back across the USA.
Family adventures and connections has been a very important part of our life.
Now, when I'm not behind my computer, I love fishing and playing hockey. I'm very involved in serving in our church community and have also volunteered my time for the last 4 years to help feed the hungry by organizing a large food drive on the Saanich Peninsula.
Kath and I are fortunate to be able to work together on a daily basis, and travel together when we can.
Ann-Marie Gilbert has been part of the Life and Death Matters team since 2006, and in the ensuing years has worn the various hats of editor, writer, instructional designer, media producer, webmaster and technical support specialist. She feels very fortunate to have learned so much about providing excellent hospice palliative care from Kath.
As a member of the creative team, Ann-Marie has been instrumental in producing textbooks, workbooks, videos, podcasts, and the several versions of the previous website.
With her BSc. and MSc degree in hand, Ann-Marie worked on research projects that ranged from molecular signaling pathways to assessing cancer risk factors in study populations. Writing and editing came naturally to her and she was always involved in producing research publications and grant applications. She has been producing Web content since the earliest days of Mosaic, In 2001 she began working as a writer and editor in education and science, as well as providing website design, content management, and user interface design services.
Read More
"I believe that we can learn through everything we do – every person we meet – every image we see. Creating excellent instructional resources means marrying the interests and needs of the learner to the instructional goals of the content, in a way that easily transfers knowledge in an interesting, engaging and useful way. "
When she's not working she spends time with her family, baking goodies, boating, and trying to keep the plants in her garden alive.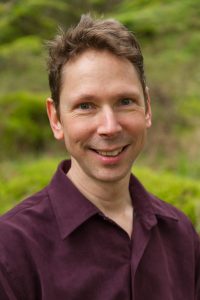 "Greg originally came to Life and Death Matters to do our book design and layout. Since then Greg has been our go-to for anything and everything design related. He is gifted, quick, responsive.. and an integral part of the team." – Kath
Greg Glover is a Victoria, BC based designer, photographer and artist. Each medium brings out a different aspect of his artistic personality. As a West Coast photographer he is inspired by the lush greenery of the temperate rainforest and its vast but secret spaces, as well as Vancouver Island's dramatic shorelines.
Greg is a highly creative graphic designer with two decades of experience in print and PDF design, 3D illustration, photography and photo retouching. He works with international teams producing newsletters, press kits, catalogues and other creative materials and artwork in English and Japanese.
Read More
Much of his acrylic painting touches on the mark we make on our environment, and hints at both the promise and the danger of the future. "My personal artwork covers a range of styles but most of it is rooted in the realm of surrealism and fantasy, embraced by technology with a tinge of the weird.
I like the objects in my paintings to appear ancient, decayed—yet somehow still alive or transforming. It is up to the viewer to decide how it got to be the way it is, and what might happen next."
Greg was born and raised in Victoria, BC, Canada. After studying Fine Art at Camosun College in Victoria and Emily Carr Institute of Art and Design in Vancouver, he traveled to Japan where he lived for 12 years. There he developed his design and computer graphics skills as well as gained fluency in Japanese.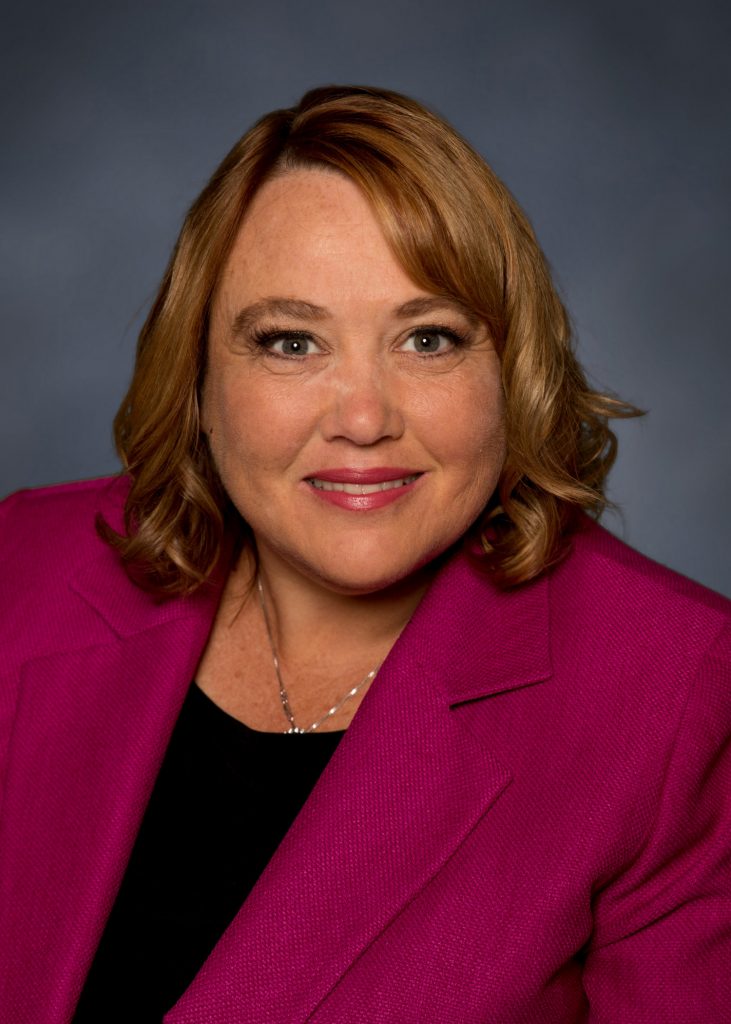 A chance meeting at a national conference has brought Victoria to work with Life and Death Matters. Based in Maryland, USA, she spends her spare time sailing on Chesapeake Bay, and digging in the dirt ,always full of spring hope that the flowers will flourish.
With two decades in publishing, print and digital, Victoria is a professional business development strategist with strong experience in the education industry, specializing in healthcare.  She is service oriented, consulting with a vast network in academia, educational corporations, digital learning, professional associations and publicly held industry.  Victoria brings leadership for collaboration and team success and is an authoritative advisor to curriculum development and implementation of new programs.
Welcome to Life and Death Matters!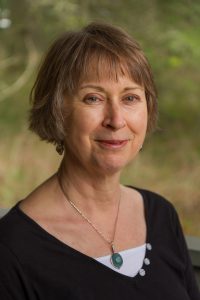 "When we knew that we needed an artist to help bring content to life, and to speak to the more visual learner in all of us… I went looking for one. Imagine my surprise when I found Joanne! Joanne a nurse, educator and artist! Joanne is brilliant, and her art is brilliant. One of the delights of my work in the past year has been meeting with Joanne, discussing a concept, brainstorming a visual way of teaching that concept, and then having her work her magic and coming back with an illustration that stimulates learning." – Kath
Joanne continues to work with us, and creates wonderful visuals.
Joanne is a full-time visual artist specializing in watercolour for illustration and fine art. Her quiet and contemplative approach to art making is evident in her landscapes, illustrations and in her new 'mason jar' series.
An excellent instructor, Thomson holds a Masters degree in Adult Education and is active in the community as an artist advocate, mentor and facilitator.  Themes of Joanne's work vary from the inner human experiences to expressions of the landscape, flora and fauna of Victoria.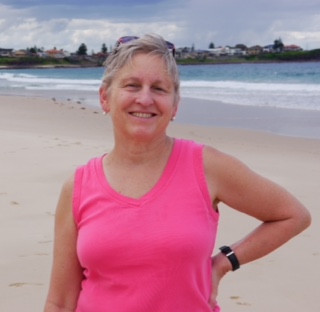 My name is Theresa Downing….better known as Terry. For the past few years, I have been available to Life and Death Matters as a support instructor for the online self-study courses.
My home-ground is Victoria, Canada where I graduated from St Joseph's School of Nursing in 1971.. One of the things I've always valued about nursing is the incredible variety it affords. For several years I had number of different jobs ranging from Emergency to Geriatrics. Eventually I found my passion in palliative care where I started work @ Victoria Hospice in 1986, principally on the Palliative Response Team.
During my early days at Hospice, I met Kath Murray and we are steadfast friends to this day. We team-taught groups of Community Support Workers for a number of years. I discovered that teaching is a wonderful way to explore and learn more deeply. Perhaps best of all, I learned the value and richness of teamwork.
Read More
Never letting go of my palliative connection, I branched out into Medical Oncology, Chemotherapy and Home Care Nursing. Although an immense learning curve, it all contributed greatly to my overall palliative knowledge. Now I am nearing what some people might consider retirement age but I'm not ready to let go of my profession. Recently I received an opportunity to live and work in New Zealand for one year as Palliative Community RN Consultant. I am enjoying again a new learning curve with an added bit of culture shock. Overall, an amazing experience.
You might now think all I do is work….but no. I am married with 2 children and 3 step-children. My husband and I have 10 grandchildren…..so far.  I love music, photography, journalling and walking on the beach.
I wish you all the best in your learning with Life and Death Matters and I'm happy to be of support as you move through your study.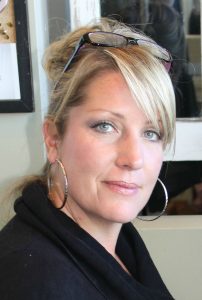 "Kim.. bossy, beautiful and talented. She is dynamite and has inspired us in the work we do and how we do it." – Kath
Kim came to Life and Death Matters in 2014 with an extensive background in marketing, sales, administration, social media and customer service.
Kim is responsible for improving our office procedures (keeping us in line and on target), creation and implementation of marketing strategies, administrative assistance, and for the design and functionality of our current website and social media presence.
As the owner of Brainy Girl Virtual Assistant she and her Brainy Girl team are passionate about entrepreneurs, solopreneurs, micro-enterprises and small business. Kim is driven by helping people achieve their goals and follow their dreams.