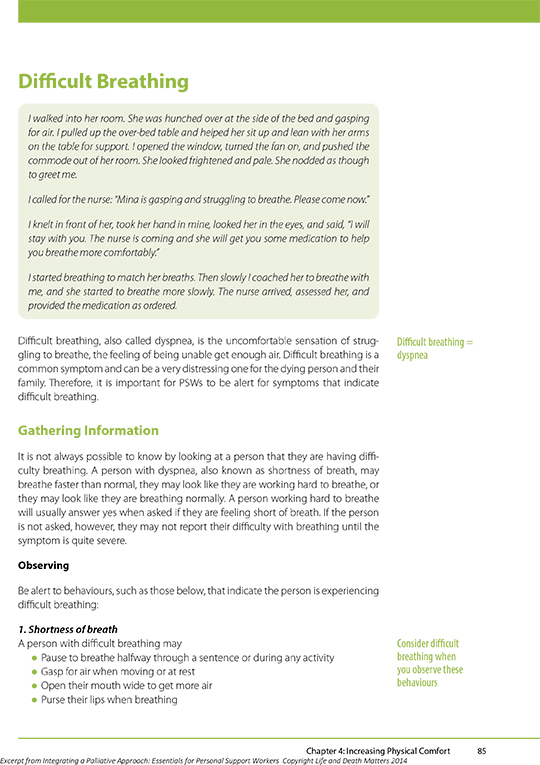 One of the challenges health care providers are facing with COVID-19 is managing breathlessness or shortness of breath in infected patients.
For some caregivers and health care professionals, it may not be logical to consider applying palliative care principles and practices for managing difficult breathing when supporting people with breathlessness due to COVID-19. Know that applying palliative care principles and practices does not indicate that the person with COVID-19 is dying imminently. Repeat: Applying palliative care principles does not mean that a person is dying imminently. It does, however, mean that you may help the person to feel more comfortable while they are ill.
We're offering an excerpt from the textbook, Integrating a Palliative Approach: Essentials for Personal Support Workers, titled "Common Symptoms – Difficult Breathing" to assist you when supporting a person with a COVID-19 infection.  This section describes key signs indicating a person is experiencing breathlessness and discusses comfort measures for supporting a person experiencing difficult breathing. We hope that it helps you as you support people ill with COVID-19.
Enter your information below to receive instant access to the text excerpt, "Common Symptoms – Difficult Breathing."
Get access to our resource, Common Symptoms: Difficult Breathing