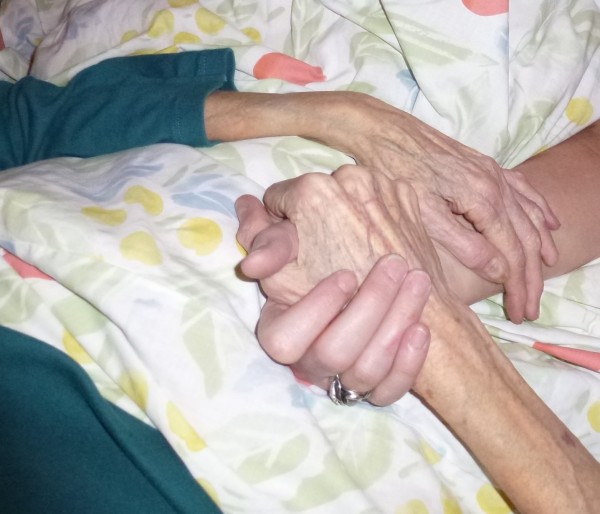 The Ontario government plans to train 6000 to 8,000 new PSWs by December 2021, offering free tuition, textbooks and a paid practicum. Given the devastating effects of COVID in Ontario LTC facilities, increasing the work force will help to ensure that all older adults receive excellent care.
This funding will undoubtedly help people to enter the PSW program and will help unemployed people to train or retrain and find new work opportunities. For some who enter the PSW program and then the workforce, they may discover the joy and the rewards that come with caring for elders, with sharing laughter and tears and stories.
This funding raises many questions. What about the PSWs who are already in the workforce? In Ontario there are PSWs who are unemployed. There are PSWs without full-time work who used to be able to meet their financial needs by working at more than one facility. For some, their full-time pay is not sufficient to support themselves and their families and the benefits are too often non-existent.
Ontario PSWs responded to this funding announcement with,
"What about us? We need jobs. We need better pay. We need better work conditions."
This July 2021 report about LTC identifies challenges that PSWs encounter in their work. It leaves me concerned that the following challenges for PSWs will not be addressed by the new funding.
Challenge: Keeping PSWs in the workforce
Did You Know? 40% of PSWs leave within within one year of training. For every 10 people who graduate, 4 of those leave the profession in the first year.
Working conditions and burnout are the main reasons PSWs leave.
50% of PSWs are retained in the health care sector for fewer than 5 years

43% left the sector due to burnout or working short staffed

25 % of PSWs with two or more years of experience leave the sector annually
Changes that would help to retain PSWs are:
Improved Staffing: Staffing levels need to change so that PSWs can realistically meet the care needs of residents without the risk of burn out. I hope that the government will now provide increased funding for LTC staffing.
Valuing PSWs: A key change would be to integrate PSWs fully into the team, including the way that PSWs are treated. PSWs need to be SEEN and HEARD and VALIDATED! As fully integrated members of the team, they would have opportunities for leadership and education.
Supporting PSWs: With increases in wages and benefits, and full-time jobs possibilities. I hope that the government now provides increased funding for PSWs to encourage them to stay in their chosen field of work.
Challenge: Preparing PSWs
PSWs need education and training so that they can be prepared to care for people who are living, but are also dying. The report acknowledges that "most residents reach end of life in LTC." New PSWs must graduate with the skills and knowledge for providing palliative and end-of-life care, and how to integrate a palliative approach.
To fully prepare PSWs to care for people who are living and dying:
Provide sufficient education in core curriculum for PSWs to know how to provide palliative care, and integrate a palliative approach.
Provide continuing education opportunities on providing palliative care and integrating a palliative approach.
In closing, I raise my hands to PSWs, the work that they do and the care they provide. I hope that this free education will be followed with other changes that will benefit all PSWs, and that PSWs will be best able to provide excellent care.