The Essentials Packages (PSW and Nurses) include:
print and online text
print and online workbook
access to podcasts and videos
Duration of access to online resources for PSWs is 1 year after activation; for nurses, duration of access is 2 years.
Unused membership codes expire after one year.  Each code is restricted to 1 use.
Which Membership Package is Right for You?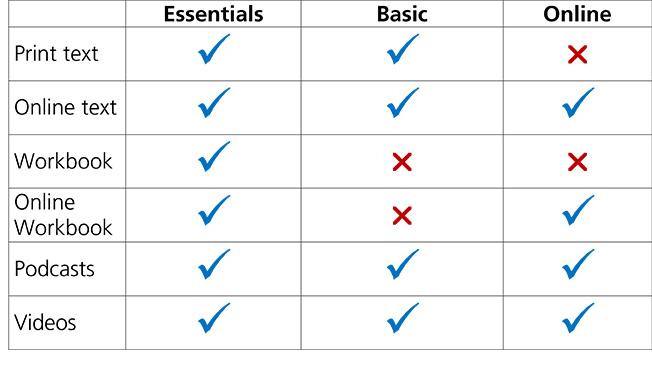 The packages can be ordered through the Shop, using this link.